Supra Sword Excalibur speaker cable
Sword Excalibur – Simply the best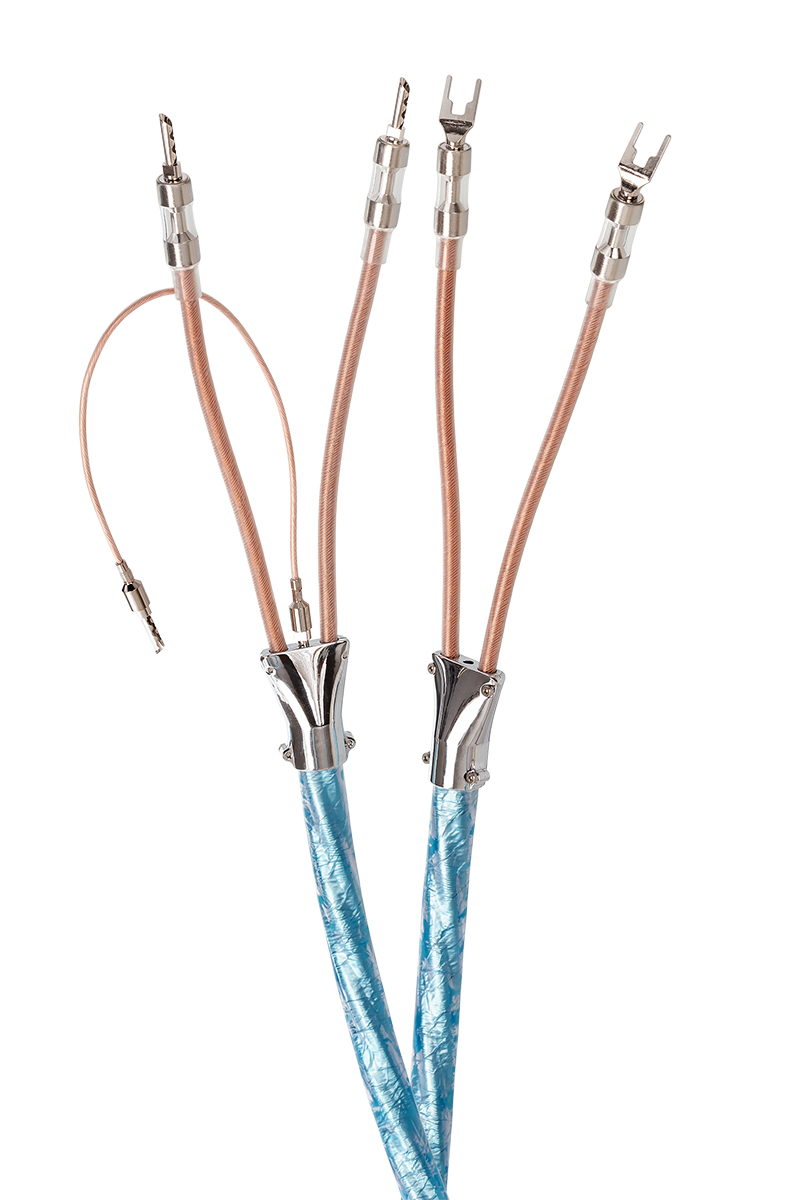 For 2 years we have been developing our ultimate speaker cable. The result: Sword Excalibur.
Our goal was to make the world's best speaker cable, with no compromises or shortcuts. Every part of the design must be of the highest quality while still affordable and as usual manufactured in Sweden.
Bifilar-wound litz 5N OFC conductors, twisted and shielded for minimal interference, PE insulation, CNC-milled cable splitter with ground connection, XL-Annorum earth conductor, solid copper rhodium-plated connectors.

* The Supra CombiCon CB03-EX crimp bodies are specially designed for Excalibur, and each conductor is twisted into the crimp body for maximum bending strength. The uninsulated litz wires are crimped mechanically for a perfect and airtight cable connection.

* The connector body has a Supra M6 thread, which allows the user choice of interchangeable rhodium-plated Supra spades or banana/BFA pins.

* The ground connections are 30cm long, using Supra XL-Annorum conductors, and specially adapted, Rhodium-plated Supra CombiCon connectors.
In the past, we modestly claimed that our original Sword was one of the best cables available, regardless of price or manufacturer. Sword Excalibur takes a few more steps towards total transparency, still the only words that properly describe this patented high-end speaker cable.
The secret? The bifilar-wound litz conductors comprise 24 individually insulated strands per conductor, 12 wound in one direction, the remaining 12 in the opposite, resulting in magnetic field cancellation and very low inductance. Further, this reduces any possible dynamic skin-effect.

Sword Excalibur behaves as a low inductance cable whilst maintaining phase throughout the entire audible frequency range resulting in minimal insertion loss between amplifier and loudspeaker. The only thing not cancelled is the SOUND, allowing you to hear every nuance of the MUSIC, in its full dynamic glory.
Earth/Screen connection.
The earth conductor should be connected in the source end only (amplifier side) as follows:.
* To the Earth terminal at the amp (not available on all amps)
* To the Negative speaker out terminal
* Or connect to any of the amp chassis screws.

What does it sound like?
The best way to describe it is "nothing", but that is hard to imagine, so we will try to explain. Sword will maintain the true signal put out from your Hi-Fi system, giving a completely transparent transition from amplifier to speaker. You will hear the music, nothing more, nothing less.
We only sell Sword pre-terminated!
The reason is that the transition between the cable and connectors is very critical. In order to maintain the superior cable and contact properties, we have reached the conclusion to keep this in-house. We crimp the unit together at high pressure, making a perfect, air tight joint.
It is supplied in an exclusive black wooden box comprising both Rhodium plated banana and spade connectors. We simply could not resist an extra treat for this remarkable cable.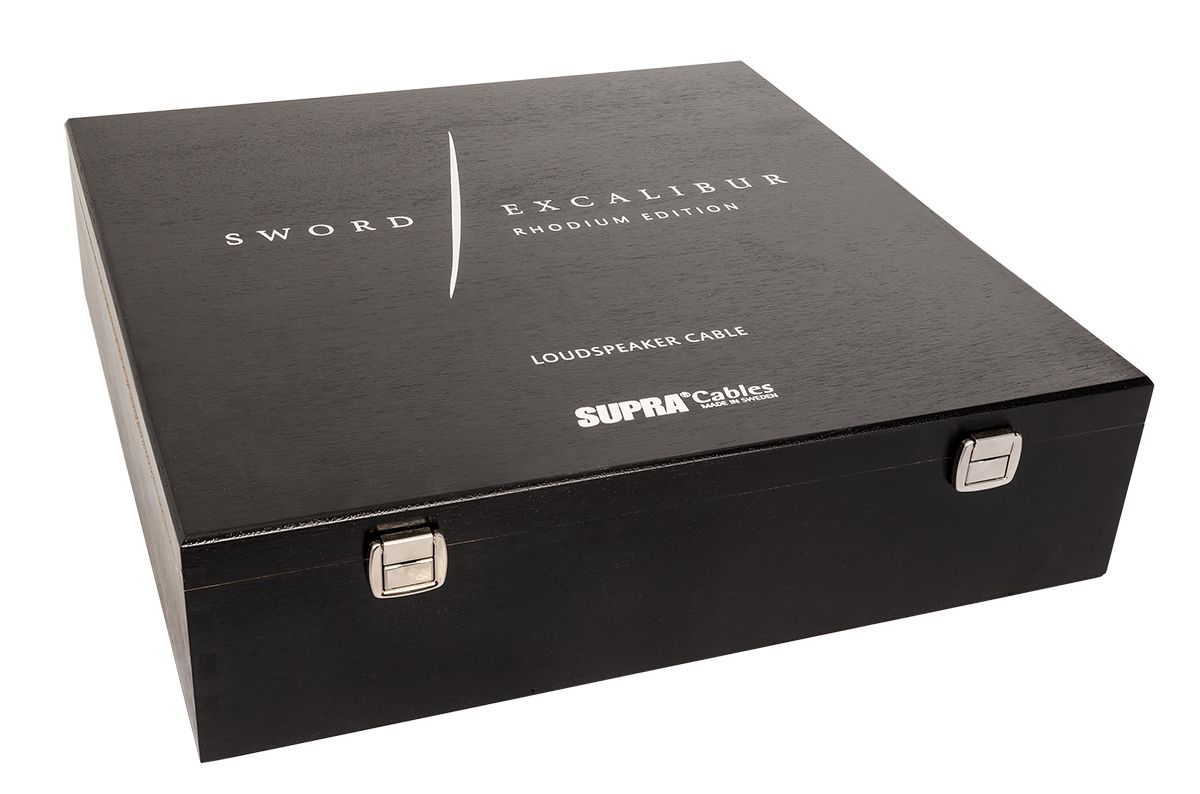 The standard lengths of Sword Excalibur cable are 2m, 3m, 4m or 5m sets. Other bespoke lengths can be made to order - expect a 4-6 week delay (due to Brexit issues, importing into the UK from the EU) for these to be assembled to order and then despatched to us.

Each set is terminated with Supra CombiCon interchangeable connectors (a choice of BFA, Banana or Spade connectors are supplied in each box).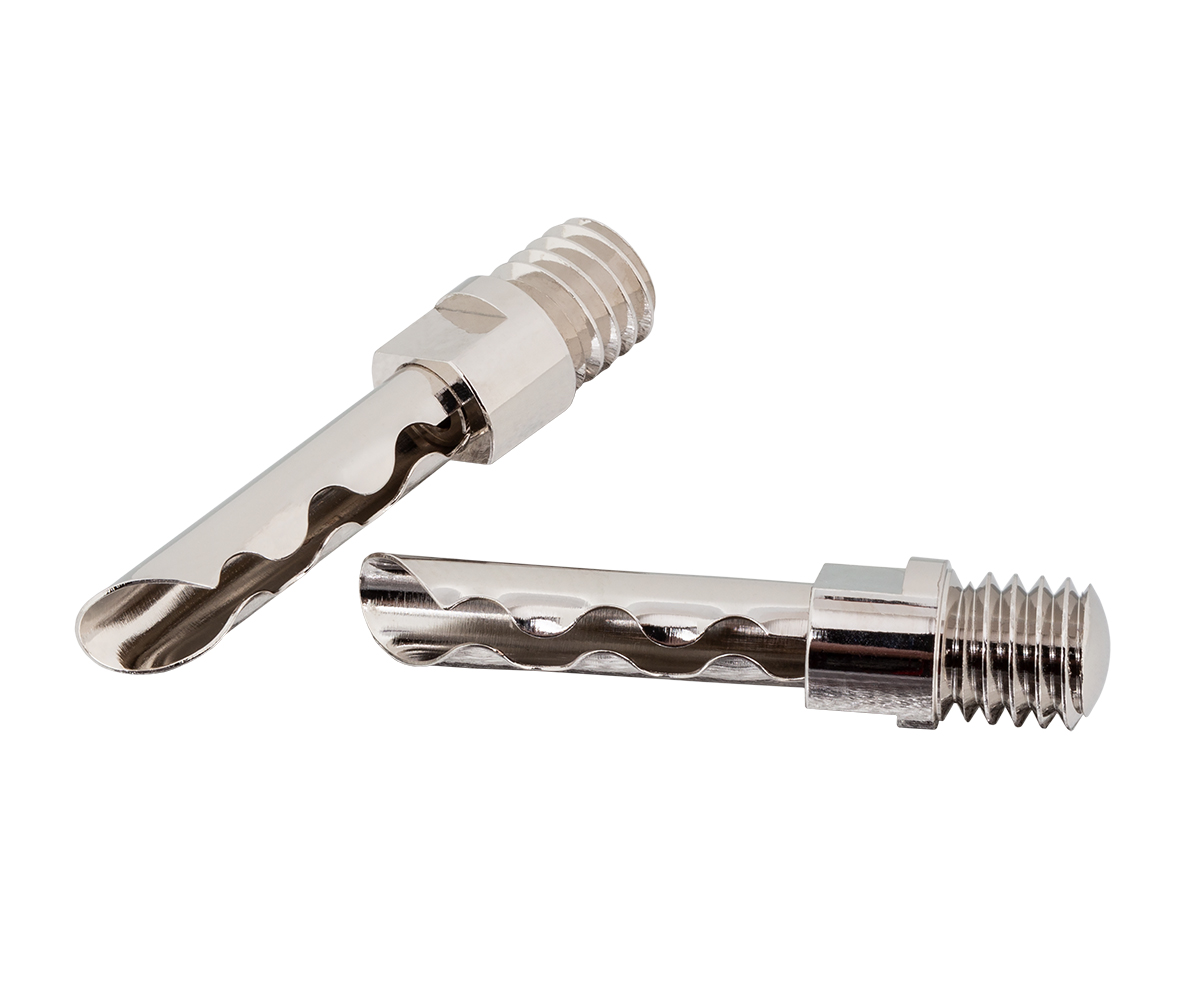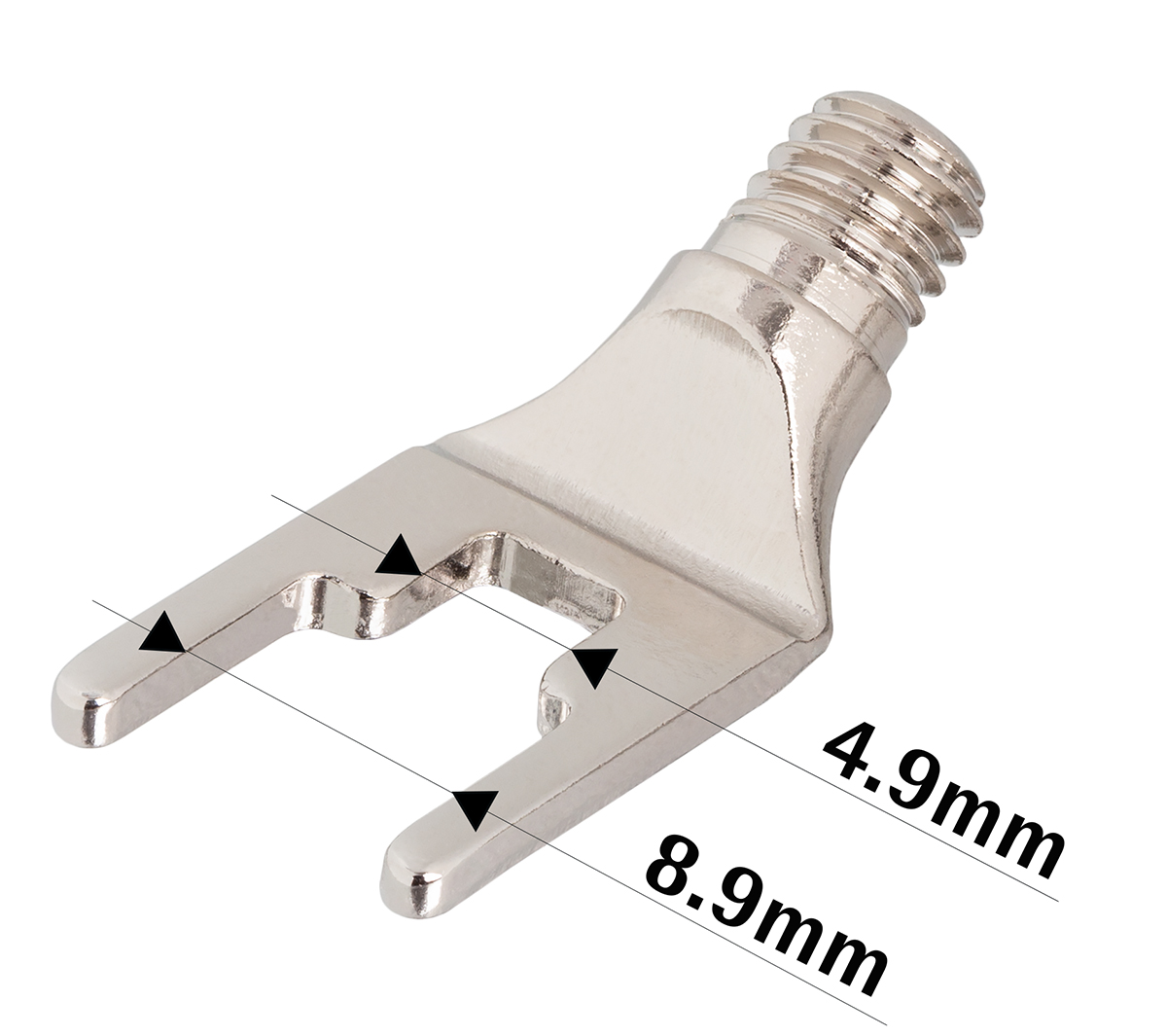 Please also note: Sword is a "single-wire" cable - that is, if you want to bi-wire, you'll need 2 sets.


| | |
| --- | --- |
| Technical Info | |
| Mechanical specifications | |
| Conductor crossection area | 3 mm2 / 12 AWG |
| Conductor number | 2 pieces |
| Number of strands per conductor | 12 + 12 pieces |
| Strand diameter | 0.4 mm |
| Conductor material | Enamelled Oxygen Free Copper |
| Insulation | PE |
| Jacket | PVC |
| External size | 17.5 mm (diameter) |
| Halogen free / Flame retardant | No |
| | |
| Connectors | |
| Banana/BFA | Yes, with CombiCon Rhodium |
| Spade (Fork) | Yes, with CombiCon Rhodium |
| Cable connection | Airtight high pressure crimp |
| | |
| Electrical performance | |
| Resistance | 5.2 Ohm / kilometre |
| Inductance | 0.25 uH / metre |
| Phase dislocation | 0.96 cos f (0.5-100 kHz) |
| Phase error | 0 ° (20 Hz - 20 kHz) |
| | |
| | as of July 2021 |
| | |
Sword Reviews

Sword Excalibur received incredibly good reviews by the Swedish magazine Hifi&Musik, read the review here (Goggle translate).

Sword interconnects
A matching interconnect cable, terminated with either lockable phono (Sword-ISL) or XLR connectors (Sword-IXLR) is also now available.