Classic Series Loudspeaker cables

The Classic Series is highly flexible cables of multi-stranded tin-plated Oxygen Free Copper of purity degree 5N, which means >0.99999, i.e. larger than five nines. The insulation of ion-stable PVC grants minimised degradation with time.

The Classic Series covers all Hi-Fi and Home Theatre (or Audio Visual) applications from low power speakers, such as rear speakers of home theatre systems, to high power systems with long cables runs.

Classic 2.5 is now sold in Halogen-Free PE insulation, making this cable very suitable for use in domestic (multi-room systems), industrial and business settings (hotels, clubs, etc) as the cable uses Halogen-Free materials which help prevent the emission of toxic gases, should there be a fire.

Classic 2.5 and Classic 4.0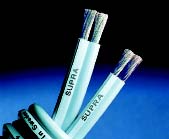 Classic 2.5T (shown above right)
Classic 2.5HT (Halogen-Free)
2 x 2.5 sq. mm Tin-plated OFC. Application examples: Medium power systems or shorter lengths in high power systems.

Classic 4.0T (shown above left)



2 x 4.0 sq. mm Tin-plated OFC. Application examples: High power systems or longer lengths in low/medium power systems.

Classic 6.0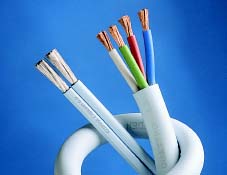 Classic 6.0T (shown above left)
2 x 6.0 sq. mm Tin-plated OFC. Application examples: High power systems, even longer lengths.
(Cable shown on left above).

Classic 6.0T replaces the old Classic 10 and as such this slimmer version is more flexible and easier to use than the cable-hawser-like Classic 10mm.



| | |
| --- | --- |
| | End on view of Classic 2.5, Classic 4.0 and Classic 6.0 cross-section. |