Supra News - 2004

December

Another

product from Supra!
Supra Trico co-ax digital cable has wowwed What Hi-Fi (Jan 2005 issue) and has won a 5 STAR review accolade.


November

We're very pleased to announce that the owner of Supra cables, Tommy Jenving (accompanied by his wife, Jenny), was present at the What Hi-Fi Sound & Vision Show.

Supra wins 2x Hi-Fi Choice cable awards.

We're also pleased to announce that Supra has been awarded TWO awards in the December 2004 edition of Hi-Fi Choice, namely a BRONZE award for the Supra ZAC fibre optic cable (SRP £31.99) and a BRONZE award for the newly released LoRad 1.5 mains cable (SRP £49.99 for 1.5m terminated length).


September

Supra FS gets 5 stars from What Hi-Fi




What Hi-Fi reviewed the FS fully wired scart cable (SRP £37.99 for a 1m) in their November 2004 issue and awarded it 5 Stars, and said "..we applaud this lead: the picture knits together beautifully and there's plenty of detail. This is great value."


New Digital Video cable pricing

As a result of improved manufacturing techniques, as well as economies of scale associated with the high level of consumer interest, you will be pleased to note that the retail prices for Supra's digital video cables have now been reduced. The new pricing will be in effect after close of business today.

The new "base" prices, for the 1.0 metre terminated cables, is as follows:

Supra 1m HDMI <> HDMI - now £44.99 (was £49.99)
Supra 1m HDMI <> DVI - now £39.99 (was £44.99)
Supra 1m DVI <> DVI - now £34.99 (was £39.99)

The "per metre" additional cost for longer lengths of these cables will remain at £10 per additional metre.


LoRad 1.5

The new Supra LoRad 1.5 CE-approved audio grade, factory terminated, shielded mains cable will start shipping shortly. The initial run will be in 1.5m lengths, and will be terminated with Supra's own 13A UK mains plug and IEC connectors. This will retail at £49.99 (inc VAT) per set. We are hopeful that a 1.0 metre version will also be available at a target price of £44.99 (inc VAT).

In both cases, you should be aware that Supra LoRad is one of the few audio grade "replacement" mains cables that is actually CE-approved and which meets BS standard BS:1362.

As such it is legal to sell LoRad 1.5 in the UK and you will not be bothered by concerns from Trading Standards, who may take exception to non-approved replacement mains cables.


20th August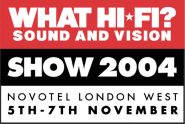 Supra cables will be attending the forthcoming What Hi-Fi Sound & Vision Show between 5th-7th November 2004, at the London Novotel Hotel, Hammersmith, West London.

On show will be the award winning Supra AV range of cables, as well as the brand new HDMI & DVI Digital Video cables.

We will be having a number of special promotions during the show, so, come along, speak to our cable experts and find out how Supra cables can benefit your system.

Our stand with be stand number: 12 in the Chablis Suite and we will be holding a special competition where you can win some Supra cables as prizes.

Click here to visit the What Hi-Fi website in order to purchase advance tickets, which cost £10 or £12 on the door.


20th July

We are awaiting final confirmation of the availability of the smaller diameter Supra LoRad.

The new version, called LoRad 1.5, will retail alongside the existing LoRad 2.5, and will be available "off the reel" or as CE/BS approved replacement UK > IEC mains leads.

The benefits of LoRad have been established for some time now - as the cable is one of the few available worldwide that is fully CE approved. The main benefit is the shielding which helps to ensure that other low level signal cables are not affected by the close proximity of the LoRad mains cable - induced RF interference has been one of the biggest bug-bears of high quality audio and video reproduction and so by equipping one's hi-fi or AV system with LoRad, you should both see and hear a difference.

Pricing of LoRad 1.5 in both "off the reel" and pre-terminated versions will be announced soon.


17th May

Supra are pleased to announce the imminent availability of Supra's own HDMI / DVI cables.

Available from mid-July, the triple shielded, silver plated cables, will be available with a choice of either HDMI and/or DVI connectors fitted at either end.

These new type cables, we expect, will become "standard" on many new products being introduced this summer from the likes of Pioneer and Panasonic, who already have HDMI equipped products available.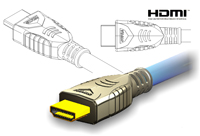 HDMI cable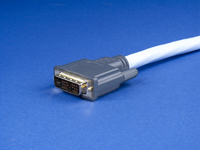 DVI cable


Already many high definition projectors have DVI or HDMI sockets fitted and with many other brands and other types of equipment adopting these new standards, so many new consumer electronics products will become more easy to connect together.

Due to be available in a range of lengths (from 1m upto 15m), and priced very competitively, these new cables will reinforce Supra's leading position as one of the UK's most prominent specialist cable suppliers to the burgeoning AV market.

Click here to see the pricing on the HDMI / DVI cables


Also announced today are the HDMI and DVI adapters that will convert one socket type to the other. Available as HDMI (Male) to DVI (Female) as well as HDMI (Female) to DVI (Male), these adapters will enable the connection of either type of equipment to the other.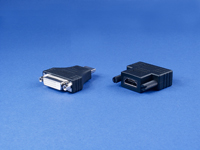 HDMI <-> DVI adaptor