Supra AnCo digital audio / composite video cable

The new AnCo cable is designed to work as a high bandwidth digital audio/video cable - as such it works perfectly well as a co-ax digital cable to connect between Blu-Ray, DVD, SACD and CD players and AV amplifiers or D-A convertors.

AnCo may also be used to carry composite or component video signals if required.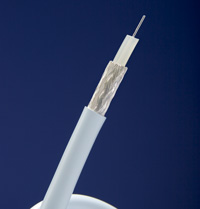 AnCo cable (unterminated)

Standard Features:

75 ohm tin-plated OFC cable
Individual tin-plated OFC screen
Very low capacitance, due to the use of PE foam for inner insulation


Typical connectors to terminate AnCo include: phono plugs, BNC
AnCo can be supplied in non-standard lengths as a special order.