Audio Connectors

Supra produce a number of their own high quality gold-plated connectors,
which are fitted as standard to Supra's own interconnect cables.
The PPX phono plugs are the most cost effective way of terminating your hi-fi cables,
whilst the PPSL feature a special locking mechanism, which ensures that the plugs are firmly seated in the phono sockets, whilst at the same time, ensuring a perfect ground connection
- essential for minimising hum and noise.
The Swift XLR features either Gold or Silver plated pins (or sockets) and are easy to fit, with a simple screw clamp that holds the cable in place and locks the two-part body together, to minimise external interference.

Shown below are (from top - bottom) the Supra Swift XLR connectors,
gold plated Lockable PPSL phono plugs
RCA 6 phono plugs
and finally, at bottom left, the PPX phono plugs.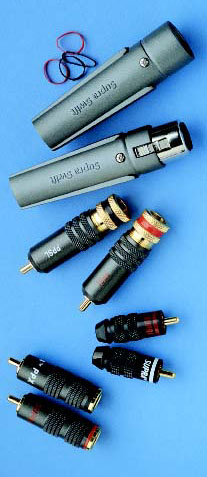 Oher audio connectors include:

Supra DB25 connector (male shown)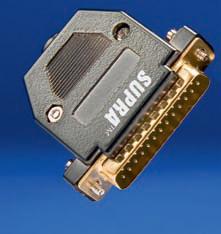 Supra MP8 mini-plug