Click here for info on:
Download Catalogue
Order a Brochure (UK addresses only)
Consumer News
Mains cables and Distribution Blocks
Digital Video cables (inc HDMI, DVI)
Shielded Ethernet cables
Video cables (RGB, Component, S-Video, Composite)
Scart cables
Digital Audio cables (USB, Ethernet, co-axial, fibre optic)
• USB v2.0 digital cable
• Ethernet cable
• AnCo co-ax digital cable
• Trico co-ax digital cable
• DAC co-ax digital cable
• ZAC fibre optic cable
• X-ZAC fibre optic cable
Audio cables (analogue, hi-fi, MP3)
Home Cinema cables
Speaker cables (single, bi-wire)
Connectors
Ground Separators
Awards and Reviews
FAQ
Prices
Where to buy Supra

Supra Cat8 and Cat7+ Ethernet cables

There are TWO Supra Ethernet cables: CAT7+ and CAT8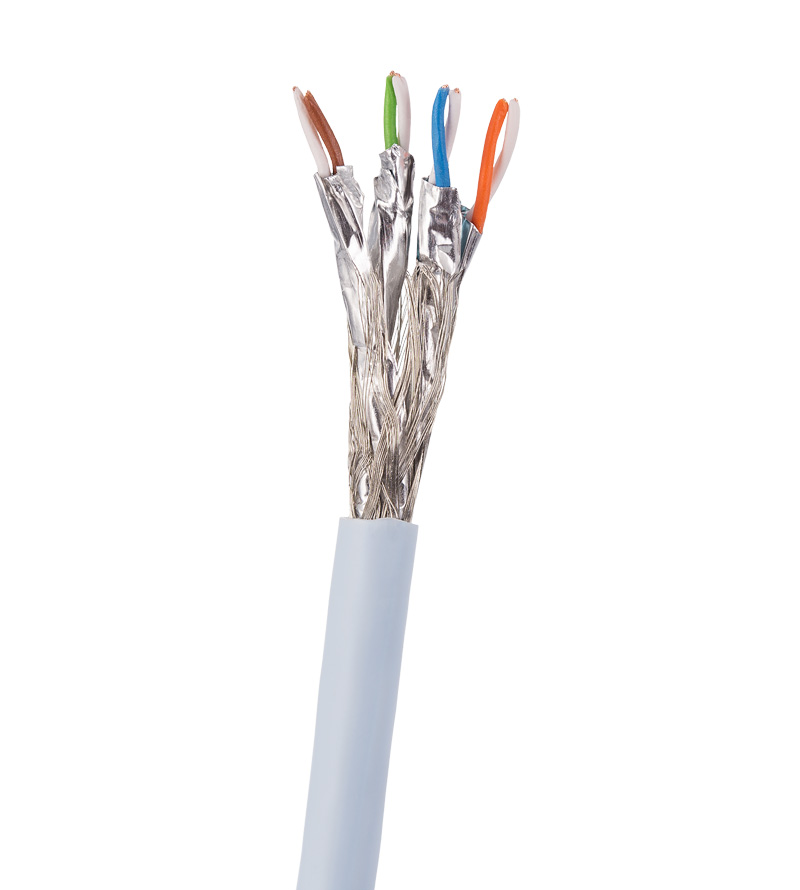 Supra Cat 8 shielded Ethernet patch cable, featuring "low smoke" Halogen-Free insulation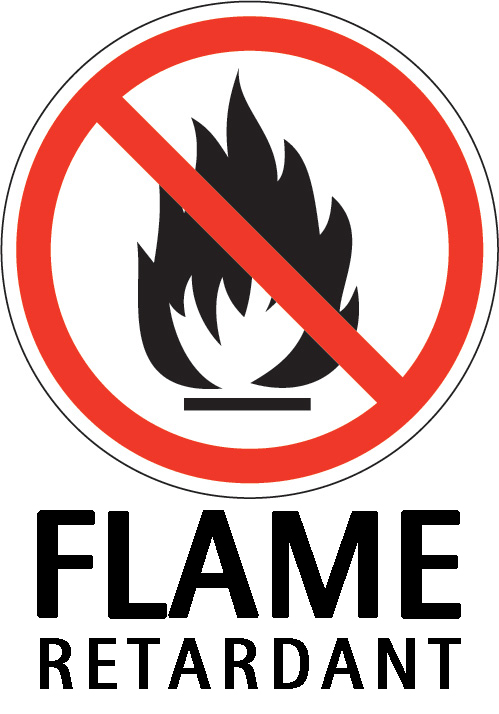 Supra Cat8 is one step ahead by providing a future proof cable supporting up to 40GBASE-T over a single cable. It is backwards compatible with standard Cat 6A. Supra Cat 8 is terminated with an improvement of the widely used RJ45 to be able to support the extreme performance that our cable provides. It ups the performance 4 times from Cat 6A with a bandwidth of 2000 MHz.

Supra Cat 8 is used advantageously in TCP/IP and UDP application where correct data information is critical, e.g. 4K and 8K video streaming, high quality music streaming, gaming, data centres and in-building installations. By upping the performance 4 times to 2000 MHz you are more likely to have no incorrect data being sent or not being corrected by applications in time as there is much more bandwidth to work with. This can be very important to avoid for example video loss in streaming or avoiding stuttering in music streaming and voice communication.

Supra Cat 8 is constructed with double shielding instead of single shielding to best avoid interference and in so data losses than can be critical to applications It is also ideal for Power over Ethernet (PoE) applications as it has larger copper cross-section than Cat 6A, meaning high power and less voltage drops.

But don't just take our word for it:

"For the price, this is an excellent cable that works extremely well and importantly won't become obsolete in the near future" - Neville Roberts, Hi-Fi Choice October 2016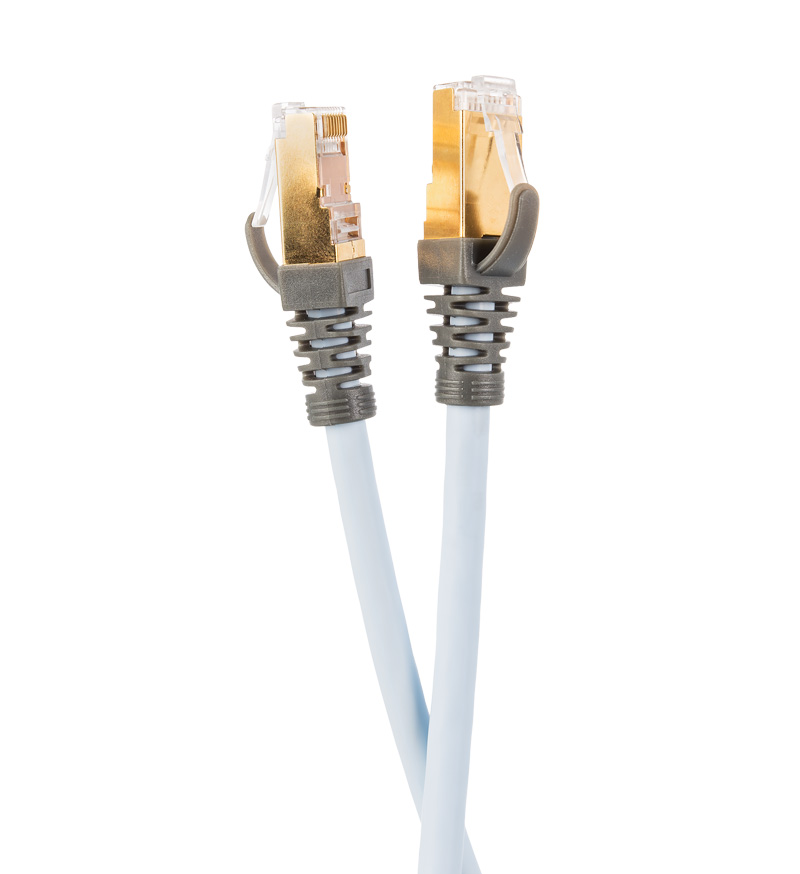 Assembled with Supra Cat 8 RJ45 male plugs.

Capability characteristics:
Better than Category "8.2" acc. to draft IEC 61156-10, excellent NEXT, low attenuation, excellent screen properties (pair- and overall screen), low Skew bandwidth 2000 MHz

Applications:
Connecting cable and patch cord for generic cabling systems acc. to ISO/IEC 11801 and EN 50173 (2nd edition) and for data centre cabling acc. to ISO/IEC 24764 and EN 50173-5 as well TR 11801-99-1. Ideal for all applications of class D up to FA and Class II, Multimedia (TV, Video, Data, Voice) >40 GbE acc. to IEEE 802.3 bq (draft), Cable sharing, VoIP, PoE/PoE+

Mechanical Specifications:
Standard Cat 8 Patch cord
Connectors RJ45 Male
Signal Direction: <->

Application Examples:
Ethernet >40 Gb

Construction:
Cable: 4 pair, Cat 8 S/STP PIMF
Cross Area: 0.23 sq mm/ / 26 AWG
Wire Material: Flex, Stranded 7 x OFC
Insulation: PE Foam
Inner Screen Coverage: Aluminium. Band & Braid, 100%
Jacket: PE FRHF
External Diameter: 6 mm
Flame retardancy: Yes, E30
Weight: 45 g/m
Bending radius (during installation): 8x overall diameter (ie 48 mm)
Bending radius (after installation): 4x overall diameter (ie 24 mm)

Electrical performance:
Resistance: 145 Ohm / km
Capacitance: 43 pF / m
Bandwidth: 2000 MHz
Skew@100 MHz: 5 ns / 100 m
Imp. Z: 100 Ohm
Velo Factor: 0.8c
8P/8C wired connectors as per T568B.

Standard lengths: 0.5m, 1m, 2m, 3m, 5m, 8m, 10m, 15m and 20m.
Other lengths upon order

--------------------------------------------------------

Supra Cat7+ shielded Ethernet patch cable, featuring "low smoke" Halogen-Free insulation

This cable is now discontinued but may still be availablef rom some retailers. It is much better than standard Cat-5/Cat-6 E cables, as it has a much wider bandwidth.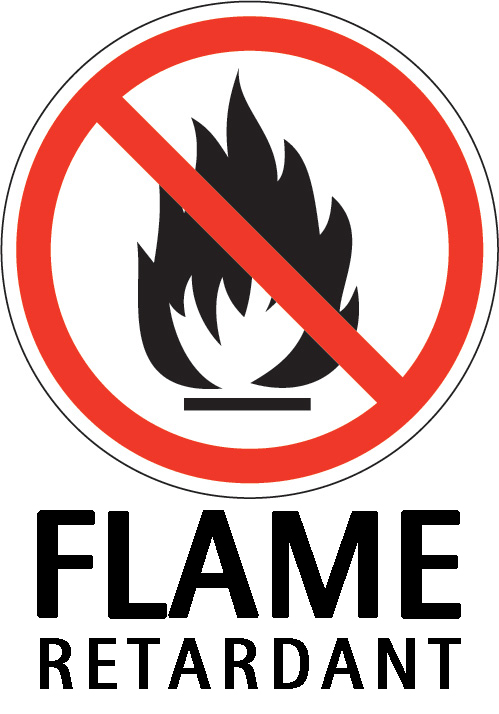 Supra Cat7+ cables are shielded and wide-bandwidth, (upto 1300 MHz) and are ideal if you have local data storage (such as a NAS box containing ripped CD's and/or DVD's) and you want to share music and especially video files around your home or office network.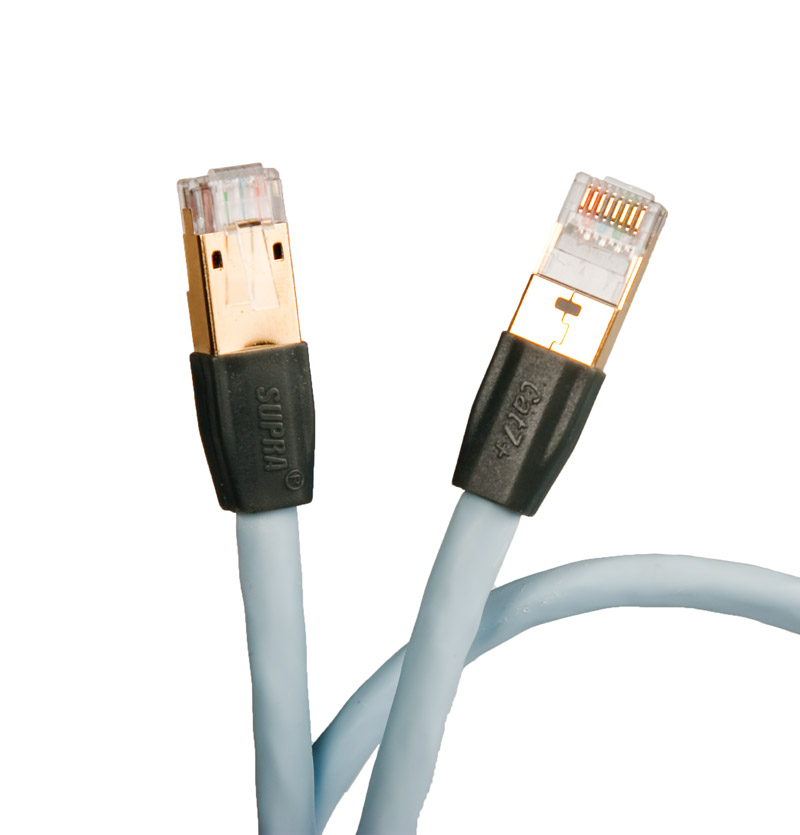 Each Cat7+ cable uses 8P8C terminations, allowing suitable hardware to benefit from all four twisted pairs of network cable.

Using Cat7+ cables, with Gigabit type ethernet ports is a much faster way of sharing large data files, (compared to wifi) as firstly, you have a dedicated port that isn't going to be shared and secondly, wifi networks are not as speedy and there's more chance of interference and buffering as a result of other signals in the 2.4GHz or 5GHz band that might be sharing the same wifi channel.

So, consider wiring Cat7+ cables from your router to your NAS box as a minimum...and then at least another Cat7+ from router to internet connected TV for watching Netflix in 4K, for instance) and then perhaps additional Cat7+ cables to your primary desktop PC(s).

Supra Cat7+ cables are designed for maximising data throughput in both domestic and commercial environments, when used with matching 10Mb/100Mb/1000MB networking systems. Low insertion loss and both individual and overall shielding help to minimise losses, especially when used in data intensive applications, such as video streaming.

In fact, these cables are ideal for connecting between NAS boxes, media servers, wired set top boxes (Roku, Humax etc), routers and internet connected TV's. For maximum data transfer, please use the Gigabit ethernet sockets provided on most newer equipments.

Using Supra Cat7+ shielded ethernet cables can help to maximise video, audio and data performance whilst streaming from your local network connected appliances.

Flame Retardant and Halogen Free
Supplied with factory terminated Supra gold-plated shielded RJ45 connectors.
Excellent flame-retardancy, Halogen-Free, Low Smoke generation, Low Toxic gas emission.

Performance:
Better than Category 7A, according to EN 50288 and IEC 61156. Excellent NEXT, low attenuation, excellent screening characteristics (individual and overall screen), low SKEW, Bandwidth 1300 MHz (way better than the 600 MHz of most Cat 7 cable specifications).
8P/8C wired connectors as per T568B.

Applications:
Ethernet, TV, installation cable for generic cabling systems according to ISO/IEC 11801 and EN 50173 (2nd Edition). Ideal for all applications of classes D up to FA Multimedia (Video, data, voice) >10 GbE according to IEEE 802.3 AN, cable sharing, VoIP, PoE.

Construction:
Conductor: Bare copper wire, 0.33 sq mm / 22 AWG
Insulation: Cellular-PE, core dia nominal 1.6mm
Twisting Element: pair
Individual screen: Aluminium/polyester tape
Configuration: 4 twisted pairs
Overall screen: Tinned copper wire braid
Colour code: Blue+White, Orange+white, Green+white, Brown+white
Coloured tracer: Green/White

Electromagnetic behaviour:
Transfer imp @ 10 MHz: (nom) 5 mOhm per metre
Screen attenuation up to 1 GHz: (nom) 70 db
Coupling attenuation up to 1 GHz: (nom) 85 dB

Electrical characteristics:at 20 deg C:
DC resistance: (max) 57.1 Ohm per km
Insulation resistance: (min) 5 GOhm per km
Mutual capacitance: (approx) 40 pF per km
Capacitance unbalance (e): (approx) 1500 pF per km
Signal velocity: (approx) 0.8 c
Propagation delay: (approx) 420 ns per 100m
Skew at 100 MHz: (approx) 5 ns per 100m
Characteristic impedance at 100 MHz: 100 +/- 5 Ohms
Test voltage Ueff: 1000 Volts
Operating voltage: (max) 125 Volts

Mechanical characteristics:
Overall conductor outside diameter: 7 mm
Conductor size: AWG 22 / 0.33 sq mm
Bending radius (during installation): 8x overall diameter (ie 56 mm)
Bending radius (after installation): 4x overall diameter (ie 28 mm)

Chemical characteristics:
Free of hazardous substances according to RoHS 2002/95/EG
Thermal characteristics:
Temperature range for fixed installation: -20 to + 60 deg C
Temperature range for mobile installation: 0 to + 50 deg C

Cat7+ cables are available in a number of lengths:
from 0.5m up to 20m and can be bought from:

Our webshop here